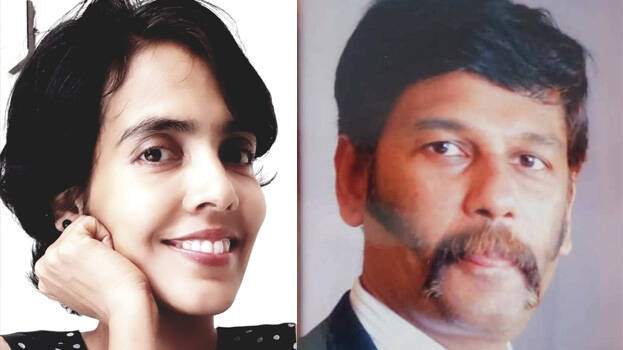 A close look at the events that led to Fr Stan Swamy's death would reveal that the working principles of democracy are significantly absent. This brutal murder must generate caustic criticism, confrontation, challenge and a genuine attempt to frame a response. In fact, our democracy has been made worse, that today, it provides the four pillars every scope to shut up the citizen, the questioner. Besides being mean, every accusation against Fr. Stan goes against the grain of democracy. For the last few years India has held the dubious distinction of eliminating the honest and the brave and nurturing the lawbreakers and vicious ones. We know, the people who make up the ruling party are destroyers, who destroy peace and development. In the long run, they disfigure Hinduism too. To take you back on a small trip down the memory lane is to help you remember Advani's handiwork POTA, Murli Manohar Joshi's stunts to destroy the educational and cultural institutions which bore the name Gandhi, Jaswant Singh's high handedness and the $20 million spent from the exchequer to spread a lie. Health centres, schools and centres of excellence were never a priority. India was/is not shining. These hawkish, corrupt and haughty are also cockeyed and complacent. They think they owe no explanation for their acts of omission and commission, drift and failure. There can be many excuses, some procedural, some lazy. A 'milord' with an enviable wisdom couldn't grant bail to an 83-year-old person suffering from Parkinson's disease and intense pain from lumbar spondylosis, is something to ponder upon. How could Fr. Stan Swamy be of any threat when compared to the saffron clad MP from Bhopal or hundreds of other MPs with serious criminal cases against them? That special PP who appeared for NIA is indeed special because this PP could still make sure an 83 year old sick man remained incarcerated even though it served no purpose. If Fr. Stan was considered a flight risk or someone who would tamper with evidence, why was he not arrested soon after the FIR was filed in 2018? People who make up the NIA and the special court took more than two weeks to decide a man with Parkinson's disease does not need a straw and a sipper and winter clothes. Together, NIA, jail authorities and special court couldn't decide who among them was responsible to help this man drink without difficulty. And by the way, what's the excuse for arresting Fr. Stan in the first place?

An army of less fortunate, exploited people are always confronted by an army of corporate backed rich, influential people and the former, facing despoliation have lost all hope. Depriving the already impoverished and enriching the already wealthy and giving the private capital a free run in a resource rich tribal dominated area is never about creating a welfare state. Here was a man committed not just to verdant patches called Chaibasa and Netarhat Hills but to every inch of India. This saint I call Fr. Stan had his objective clear and forthright in spite of knowing that a mass movement in a democratic framework is unlikely to pressure a state that has all too often turned on its repressive machinery while keeping in abeyance its role as a provider of welfare infrastructure and guarantor of equality and a modicum of social justice.

Possibly the oldest person to be charged under the Unlawful Activities (Prevention) Act (UAPA), he fought a good fight discomfiting the powers that be. Samatha Judgement 1997 came as a breather, yet Fr. Stan was on the vigil to thwart the central and state government's constant efforts to amend the laws prescribed under the Fifth Schedule. Anytime, anywhere he saw violation of the Fifth Schedule by anybody, he thundered aloud. To know of his resilience and that his fight against evil forces continued till his last breath gives us hope and ideas.

If possible, Pune police who alleged that the Bhima Koregaon violence was a result of the speeches given by members of Elgar Parishad must be made members of Mensa.
If India is to grow into a performing democracy, it's urgent to discard or alter those aspects of the system which inhibit the attainment of distributive justice in the framework of freedom. Moreover, every time we are told criticisms of a judgement by the media and public will affect the judiciary's credibility and we can criticise a Supreme Court judgement provided we don't criticise the author of the judgement, we are unable to follow the logic. Individuals can do flip-flops and get away with it. But it is too hard a task to earn or reclaim people's trust and confidence in the state machinery. The government doesn't stop with pretending there is no need to unequivocally define the rights of sections of the population, it goes one step ahead to confirm there arises no voice to represent the voiceless. What is entailed are not questions of resource use but also those of resource governance. Indeed, resource conservation and utilisation, if consciously designed and implemented, might lead to fair projects that will uplift natives too.
Distinct lifestyles, livelihoods and agricultural practices of tribals contribute towards protecting biodiversity. Fr. Stan's roar against 'Land Bank' and everything that seemed to annihilate the Adivasi people would have ended. When a fighter dies, another rises. A deep life committed to protecting, sustaining, and revitalising indigenous cultures, lands, and languages is to be emulated and celebrated so that the victory of good over evil is ensured.

There can be little doubt that people's representatives and those who uphold the pillars of democracy stand to gain immensely from the depth and breadth of Fr. Stan's vision. The only question is whether they will allow themselves to be guided by it. We can only wonder.
Harry Sheridon & Elsa Lycias Joel