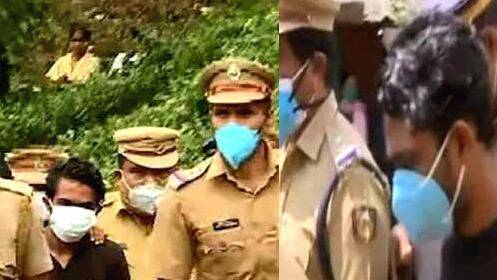 IDUKKI: Many including women manhandled Arjun, the accused in the case of brutally raping and killing a six-year-old girl in Vandiperiyar, when he was brought to the crime spot to collect evidence. Some slapped him on his face and some tried to hack him. The irate people manhandled him when he was brought to the place to gather evidence. The police had earlier informed that he would be brought at 9 am. Knowing this, hundreds of locals thronged at the Churakkulam estate area. With this, more security was arranged and he was brought late.
It was very hard for the police to bring the accused in the estate lane where he committed the crime. The locals attacked him when he was brought to the crime spot for collecting evidence. The police tied to disperse the crowd, but many refused to go. The accused enacted the act on how he hung the girl and how he escaped through the window. The act was enacted with a dummy.
Arjun is presently in police custody and will be in their custody till Tuesday. Police said the accused is being questioned and will probe whether he has sexually abused any other girls.
Arjun sexually abused her on June 30 and when she fell unconscious, he hung her on a rope inside the room at Churakkulam estate. Arjun was nabbed in an investigation conducted after the post mortem report revealed that the girl had been subjected to sexual abuse many times. Arjun later confessed to have committed the crime. He also told police that he had been sexually abusing the girl since she was three years old.