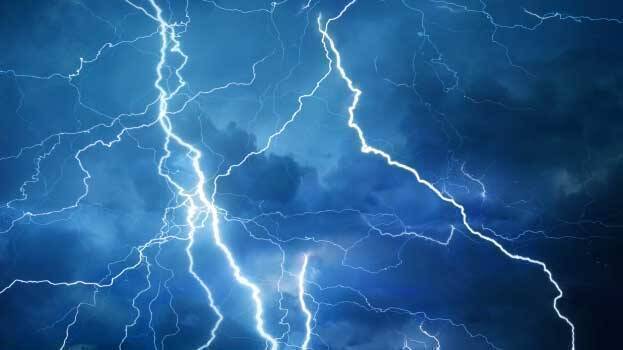 JAIPUR: Lightning has claimed the lives of eleven people and many injured near Jaipur in Rajasthan. The tragedy happened while they were taking selfie in front of the 12th century Amer Palace at a watch tower amid rain. Many entered the watch tower to take selfie in the heavy rains. Many sustained injuries when they jumped off the watch tower as soon as te lightning struck. Of that, the condition of some are stated to be serious. There are reports that some who jumped are missing. A search is on to trace them.
The state government has announced a compensation of Rs 5 lakh for the families of those killed. There were heavy rains in some parts of the state yesterday. The authorities warned of heavy rains and thunderstorms. Despite this, people entered the watch tower to take selfies. Deaths from lightning have been reported in other parts of the state also.
Many were killed in the lightning that struck in Uttar Pradesh and Madhya Pradesh. Reports said a total of 68 people died in three states. The Met Office has warned of heavy rains in northern India today. Prime Minister Narendra Modi expressed his deepest condolences over the deaths.