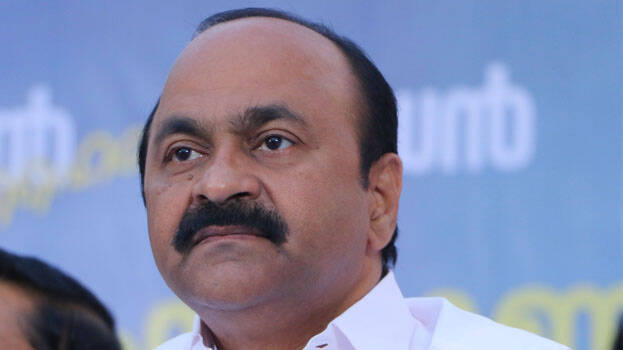 THIRUVANANTHAPURAM: Opposition leader VD Satheesan has lashed out at the government and the CPM in the Karuvannur Co-operative Bank scam. Alleging that the ongoing probe was a farce, Satheesan demanded a CBI probe into the incident.
"Despite knowing about the fraud in the CPM-led bank, it was hidden for three years. An investigation was announced only after the incident came to light through the media. The departmental inquiry had recommended the need for a vigilance inquiry. However, that report was ignored," Satheesan said.
"This is one of the biggest bank scams that took place in Kerala. At least Rs 350 crore was swindled," Satheesan added. VD Satheesan alleged that a scam of Rs 100 crore had taken place in the bank even after the district and state leaderships of the CPM came to know about it.