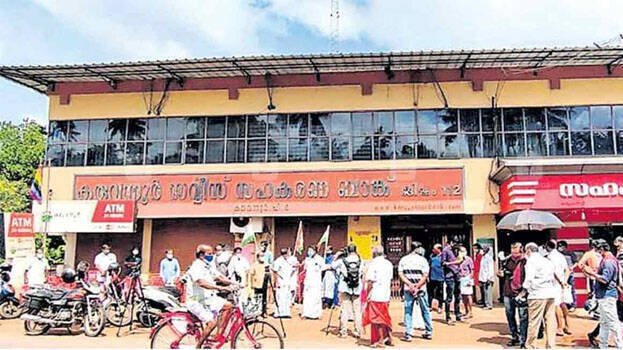 THRISSUR: The four main accused in the Karuvannur bank fraud case have been arrested. The first accused Sunil Kumar, second accused Biju and two other accused Jils and Bijoy were arrested from a flat in Ayyanthol. The investigation team had obtained the CCTV footages of the four meeting at a supermarket in Ayyanthol itself. With this, the police after confirming that they were in Thrissur arrested them.
Their arrest will be recorded this evening itself. The police need to know the transactions made by them to find out where the money received from the victims is. Karuvannur Co-operative Bank has been governed by a CPM led board of directors for the last four decades. The co-operative registrar dissolved the governing panel after misappropriation of more than Rs 100 crore was noticed. Instead, Mukundapuram Assistant Registrar (General) M C Ajith has been appointed as the bank administrator.
The arrests were made on charges of fraud, forgery, cheating and fraud by the bank employees themselves. The accused in the case are CPM local committee members former bank secretary Sunil Kumar, former branch manager Biju, party member and former senior accountant Jils and accountant of the super market Bijoy.