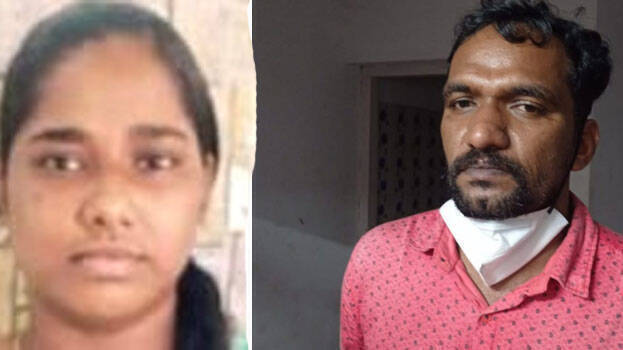 ALAPPUZHA: Some crucial information in the case of a man murdering his sister-in-law in Cherthala are out. Harikrishna (25), daughter of Ullas, of Thalisserithara, Kadakkarapally and Suvarna and a temporary nurse of Alappuzha Medical College Hospital, was murdered by her sister's husband.

Ratheesh, husband of Harikrishna's sister Neethu is the accused in the case. He was after her for the past two years. Police said Harikrishna was close to her co-worker and the suspicion that it would lead to marriage steered him to commit the murder.
Ratheesh brought Harikrishna home after her duty from the hospital on Friday evening. His wife Neethu, a nurse in a private hospital in Ernakulam, was not at home as she had night duty. The couple's children were at their family house.
After returning home, he asked her about the relationship with the youth and beat her cruelly in the name of it. She immediately fell unconscious. After sexually abusing her, he suffocated her to death.

His revenge did not end even after murdering her. He stamped her and then broke her bones. He dragged the body to the courtyard but as it was raining, he pulled it back home and then fled the place.