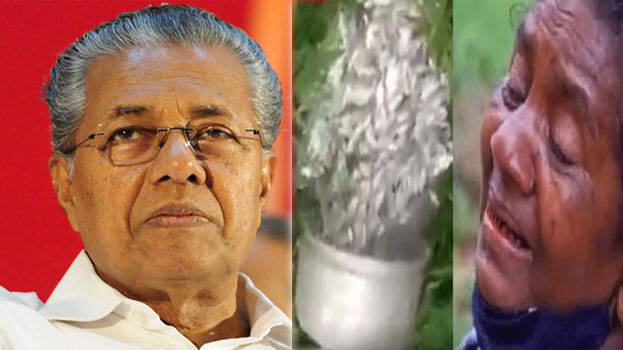 KOLLAM: Chief Minister Pinarayi Vijayan said the police did not snatch the vessel of the fish sold by an old woman from Parippally. She was sitting on the road side and selling fish. He told the assembly that some local media circulated the false propaganda.

He added that he had directed the police chief to investigate the incident. Mary, a native of Anchuthengu, alleged that the Parippally police snatched the vessel of fish and dumped it in a wasteland. She also alleged that the police had warned her from selling fish twice before.
Two days ago, the police came to the spot where she was selling fish, snatched the fish vessel and then dumped it in a wasteland. She said that she had fish for Rs 16000 and sold it for only Rs 500. The police threw the fish kept on the tray and then threw the big vessel with the rest of the fish, she said.