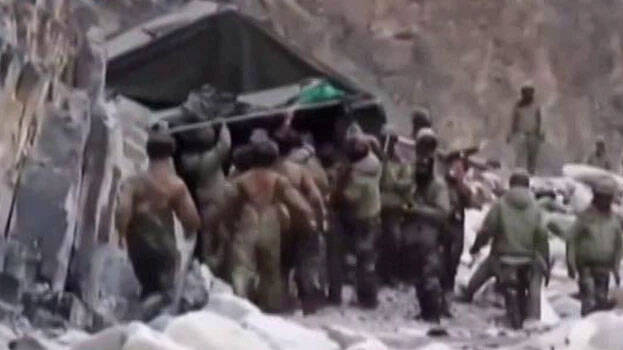 NEW DELHI: Video footage of the clashes between India and China that took place in the Galwan Valley in 2020 has been released. The scary footage of the clashes was released by Chinese online media. It is noteworthy that the footage was released hours after India and China issued a joint statement about continuing Commander-level military talks as part of efforts to avoid border clashes.
In June 2020, Indian and Chinese troops clashed in the Galwan Valley. The clashes took place after the Indian troops blocked a Chinese attempt to enter Indian territory. The Galwan clash was a major blow to relations between the two countries after the 1962 war.

India lost 20 soldiers in the conflict that day. China also said that four of its soldiers were killed in the clash.