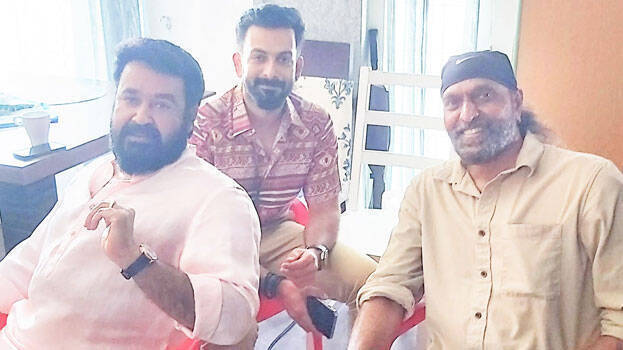 Actor Babu Antony introduced his huge fan before the audience. This fan has a specialty. He is working with Mohanlal, the superstar of the Malayalam film industry. However, adoration is towards Babu Antony.
'Someone who knows the names of all my movies I've acted, someone who remembers the costumes of all my movies, memorizes the dialogues. Has been working with Mohanlal for the past five years. Was with me the whole time from the moment he saw me and didn't leave me even for a second,' Babu Antony wrote on Facebook. However, he did not reveal the name of the fan.


Babu Antony is presently on the sets of Mani Ratnam's big budget film Ponniyen Selvom. The actor had earlier shared a picture of him visiting Mohanlal in Hyderabad during the interval of the shoot. Mohanlal is currently starring in Prithviraj's Bro Daddy.