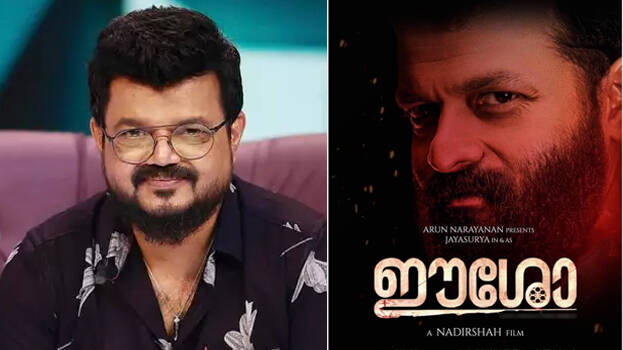 Director Nadirshah says there is no basis in the ongoing controversy over the movie Eesho. "There is no need to change the name of the movie. I did not put the name of my own free will. The producer and hero accepted the name. Movies with similar names have been released before. I don't know why there is such a controversy now," he said.
A group of people have come out against the film's name, accusing it of hurting the Christian faith. They also demanded that the name of the film be changed. But Nadirshah had made it clear from the beginning that the film has nothing to do with Jesus and that it is just the name of the character. Also, the tag line 'Not from Bible' was removed from the motion poster because a section of people were upset.
The Archdiocese of Changanassery of the Catholic Congress had also demanded that the name be changed. There is only one God for Christians. That God is called Eesho. Therefore, the Catholic Congress had made it clear that it would not accept the release of a film by that name. The Catholic Congress alleges that the purpose of the film is to insult Christian beliefs.