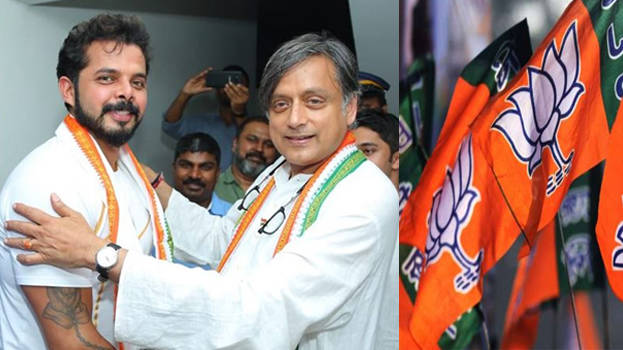 THIRUVANANTHAPURAM: Amidst speculations about Congress links, former cricket player S. Sreesanth has made it clear that there won't be any further links between him and the BJP. Sreesanth had met with Shashi Tharoor MP last day.
Tharoor had interfered when Sreesanth faced ban from cricket. Sreesanth expressed his gratitude for Tharoor's intervention."I respect Tharoor as a person and also as an MP", Sreesanth said.
When asked about his BJP relations in the last Assembly elections, Sreesanth said that there won't be any further relationship with the saffron party.
However, the former Indian pace bowler also stated that he doesn't want to step out into active politics.