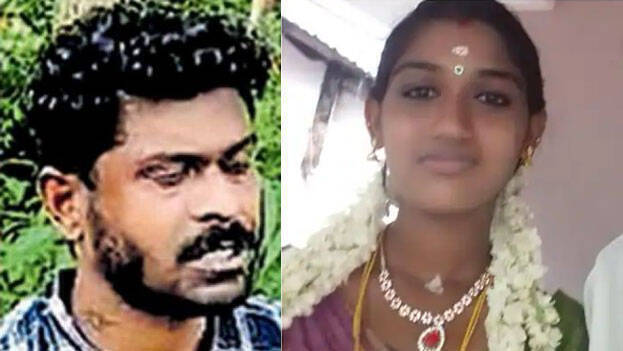 THIRUVANANTHAPURAM: The woman who was stabbed by a youth after barging into her house in Nedumangad succumbed to the injuries. The victim has been identified as Suryagayathri (20) of Vanda. She died at the Thiruvananthapuram medical college hospital. She sustained stab injuries Monday afternoon. The accused Arun (28) barged into her house and stabbed her multiple times. He was nabbed by the woman's neighbours who rushed to the house on hearing her father's cries for help.
The two knew each other but later broke ties. Suryagayathri had many times lodged a complaint against Arun.
It has been indicated that there was a dispute between the two over some financial dealings. She has been living with her mother for the last six months after some issues with her husband. Arun is also married.
Arun barged into her house with a knife through the kitchen door and stabbed her multiple times. She immediately fell down and when he tried to stab her again, the victim's disabled mother Valsala tried to stop him from the act. The two sustained injuries. Suryagayathri sustained serious injuries on her stomach and neck.
Though she was subjected to an emergency surgery at the Thiruvananthapuram Medical College hospital, her condition turned worse this morning and succumbed to her injuries.