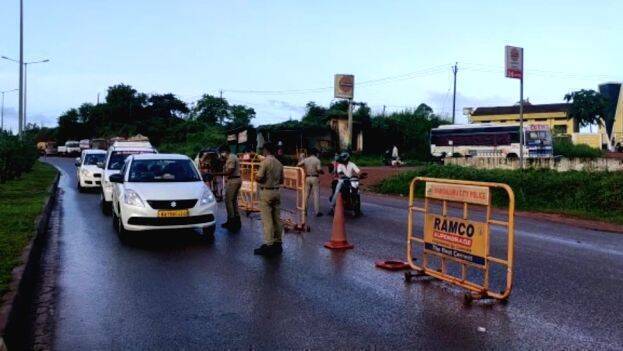 BENGALURU: The Karnataka government had released an order making mandatory one-week's quarantine for all passengers from Kerala. This will come into effect from tomorrow. However, the government has now eased restrictions to a section of students from Kerala.
Relaxations were given to medical, paramedical, nursing and engineering students studying in Karnataka. All they need is an RTPCR negative certificate and no need to go for compulsory quarantine.
However, all other passengers from Kerala should be in compulsory quarantine. The government has informed that the respective institutions should provide quarantine facilities to the travellers returning from Kerala. Students can be in quarantine at government centres if they want. Employees can be monitored at home as well. However, the respective institutions should ensure that they are in quarantine. This applies to all including IT companies. However, restrictions will be relaxed for those who come for urgent purposes.