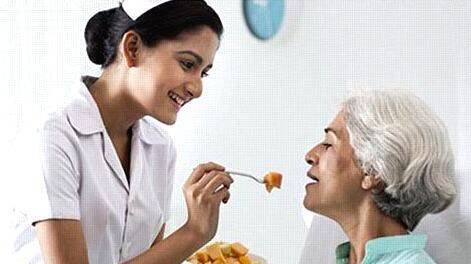 THIRUVANANTHAPURAM: It has been alleged that several fraudsters are committing massive fraud in the field of home nurse agents due to the absence of proper laws. According to government figures, there are about 454 agencies supplying home nurses or general duty assistants who care for bedridden patients in the state. More than half of these agencies are operating without complying with the conditions.
Except for agencies like Kudumbasree, many institutions in this sector send home nurses who are not trained in any way. There are even complaints about sending mentally ill people to care for a patient. The monthly salary of home nurses ranges from Rs 18,000 to Rs 27,000. A large portion of this amount goes to the agencies. In many homes, there are only bedridden elderly people. That is why everyone wants to appoint home nurses under the responsibility of agencies. Many are demanding that the Department of Social Justice should bring in legislation to drive out fraudsters.
Home nurse training
Men and women between the ages of 18 and 35 who have studied up to Class 10 can apply for training as Home Nurses General Duty Assistant in the National Skill Development of the central government. The training lasts 460 hours, from feeding to cleaning the tubes and information on general medication for bedridden patients. Certificates will be given to those who pass the post-training examination.
Number of elderly people in the state- 48 lakh
People over 80 years of age- 7.20 lakh
Home nurse agencies- 454