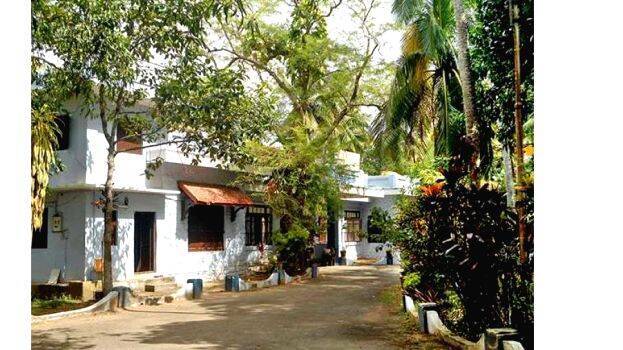 THIRUVANANTHAPURAM: This September marks the 70th anniversary of Merryland, the second film studio in the history of Malayalam cinema. As it celebrates its 70th anniversary, Merryland will be making its comeback to the silver screen with 'Hridayam', its 70th film. This return after a gap of four decades is led by 33-year-old Visakh Subramaniam, a younger generation member of the Merryland family. Visakh is the son of S Murugan, the youngest son of Subramaniam, the founder of Merryland.
'Hridayam' is directed by Vineeth Sreenivasan. The film stars Pranav Mohanlal, Kalyani Priyadarshan and Darshana Rajendran. Aju Varghese also plays a pivotal role in the film.
P Subramaniam, a theatre owner and former Mayor of Thiruvananthapuram, started the studio's operations in September 1951. When the St Paul Middle School of Mar Ivanious was closed in Nemom, Subramaniam bought five acres of land there. The studio started with two shooting floors and a camera. Soon it became a studio with all the modern techniques. He also played a major role in shifting Malayalam cinema from Madras to Kerala.
Merryland's first film 'Athmasakhi' released in 1952. It was the first released film of the legendary actor Sathyan. Merryland's last film was 'Hridayathinte Nirangal' which was released in 1979. Later, the company turned to serial production. The studio is also available for rent.
Out of 69 films produced under the banner of Neela Productions, 59 films were directed by P. Subramaniam. Merryland, which produced several mythological films such as Bhaktha Kuchela, Sri Rama Pattabhishekam, Sri Guruvayoorappan, Swami Ayyappan and Sri Murugan, was also known for its professional rivalry with Udaya studio.
The Swami Ayyappan Road was built in Sabarimala using the profits of the film 'Swami Ayyappan'.