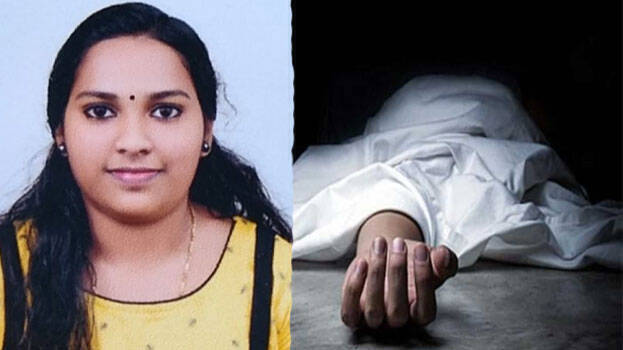 POTHENCODE: A woman was found dead in a pool on the eighth day of losing her husband in an accident at Muttathara. The body of Mithuna (22), wife of Sooraj Sunil of Soorya Bhavan at Pothencode, was found at Plamoodu Chittikkara pool Sunday morning. The body was found following a search after she was found missing. She was a native of Veyiloor Kannukalivanam. It is believed as a case of suicide.
Sooraj died on September 5 in an accident that happened when he was returning home after dropping his wife Mithuna, a nursing student at the nursing school in Thiruvallam. The two got married recently. A car carrying natives of Attingal fatally knocked down Sooraj's bike after losing control. Sooraj's left arm was severed in the impact of the hit. Although he was rushed to the hospital, his life could not be saved.
The locals caught the three passengers of the car who ran out of the car involved in the accident and then handed them over to the police. Some liquor bottles were found from the car.