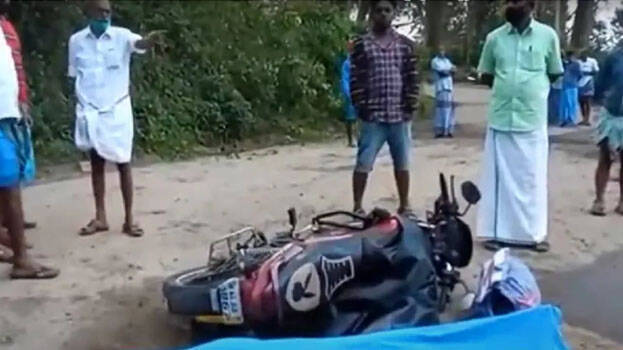 IDUKKI: A couple returning from Tamil Nadu was attacked by a wild elephant. 35-year-old Viji, a native of Chattamunnar was trampled to death by the elephant. Her husband Mahendra Kumar escapes from the attack. The incident happened Friday morning at 5.50 am in the area between Anayirankal dam and Pooppara at Sankarapandyamedu in Idukki.
The couple, who were on the bike saw two wild elephants on the road. The bike overturned when Kumar tried to turn the vehicle. Kumar fell under the vehicle and Viji on top. The elephant then attacked Viji and trampled her to death. She died on the spot itself.
Her body is kept at Adimali taluk hospital. Kumar is also undergoing treatment here. Sankarapandyamedu is a place regularly visited by the wild elephants. Plantation workers going for work are frequently attacked in the area.