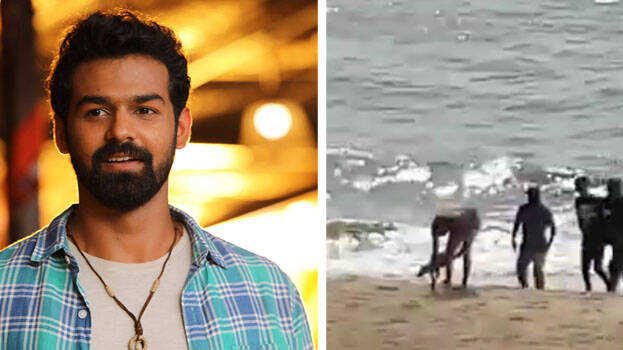 Many videos of Pranav Mohanlal, who wants to live a normal life without any tantrums of a star kid, have gone viral on social media. One such new video is currently making waves on social media. The video shows Pranav swimming and rescuing a stray dog from the middle of the sea. It is learnt that the video was shot during the last lockdown.

The video, which is about two minutes long, initially shows Pranav swimming towards the shore. As he approaches the shore, he can be seen carrying a stray dog. After bringing the dog ashore, he lets it play with other dogs. The video ends with Pranav walking away as if nothing happened.
With the video going viral on social media, several people have come up praising the actor. While one fan commented that Pranav is as good as his father, another person praised his courage for rescuing the animal.