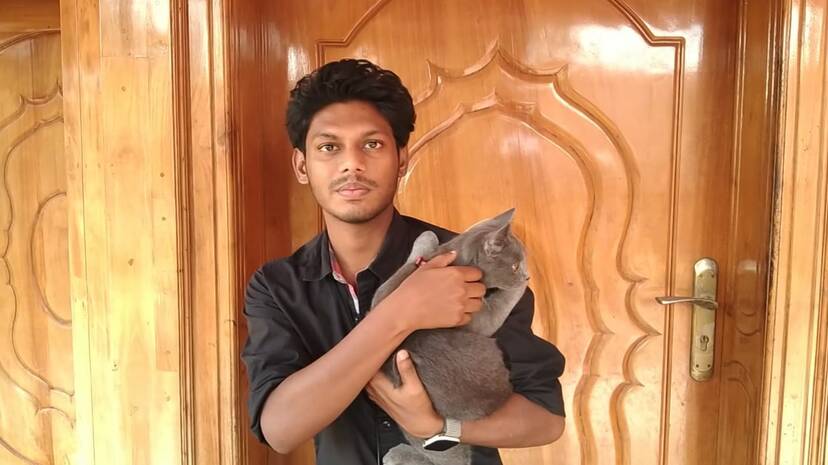 KILIMANOOR: Gustavo, a British shorthair cat worth Rs 1.5 lakh, is the star of the Kinattilazhikath House in Kilimanoor. Rajin, who returned after completing his MBBS in Ukraine, bought the rare cat and brought it home. It also cost Rs 60,000 to bring the cat through the Delhi airport.
He has a fat body and a dark gray colour. He sleeps is on a mattress in an AC room. He has special menu for food. Chicken, dried fruit and biscuits are his favorite.
Gustavo, 5 months old, quickly became friends with Rajin's family. There's only one problem-if someone opens the fridge, he's going to get in and sit there. So a microchip is attached to the body to understand his location through mobile.
Rajin and his family are giving Gustavo the required vaccination and other tests. Many people come home after hearing about the foreign star. Gustavo shows off when he sees them.