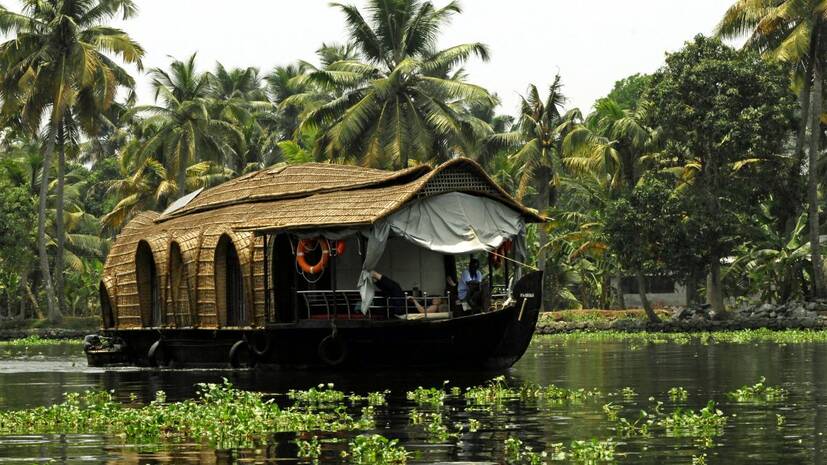 With the easing of Covid tensions, the tourism sector in Kerala is set to become active again. With the new season set to begin in October, the market has high hopes. Tourism is set to become the backbone of Kerala's scenic economy. It is time to open all the doors to receive the guests. Those who have been vaccinated twice should have the opportunity to visit tourist destinations without restrictions and stay there to enjoy the natural beauty, diverse cuisine, art and culture of Kerala. It is a welcome thing that the state government is taking an open-minded approach in this regard.
Minister of State for Tourism Mohammad Riyaz has shown great enthusiasm and interest in developing innovative projects in the field of tourism and in gathering expert opinions and implementing it. Kerala needs such a progressive stance.
In collaboration with the Local Governments, a number of schemes Food Tourism, Caravan Tourism and Farm Tourism have already been announced and are in the process of identifying and developing tourist spots in each panchayat and providing comprehensive information on tourism destinations in Kerala through an App.
Our neighbour Sri Lanka is the most visited country by tourists from India. But its restrictions and the internal crisis have now hampered smooth travel. Kerala can make the most of this situation. Covid is currently the main reason for preference for domestic tourists as the number of foreign tourists has dropped significantly. Although the central government has made it clear that inter-state travel should not be restricted, many states are still taking a tough stance. Kerala should take the initiative to resolve the issues amicably through detailed discussions. Communication with the Central Government is also essential on matters including visa on arrival.
The idea of ​​the state government of a beautiful Kerala, a safe Kerala, is a good one. But there are some issues that the tourism market needs to address urgently. Strikes like hartals can have a detrimental effect on the tourism market. What is the use of excluding only the tourism sector in the hartal when everything else is closed? The question of what message the state has given to tourists by observing hartals on Tourism Day is also relevant. The protests are not over, but the time has come to change the way of barricading and downing shutters.
Another important thing is to make the roads motorable. It should not be difficult to reach the tourist centres. Since Mr Riyaz is the Minister of Public Works and the Minister of Tourism, intervention is required in those matters as well. In 2018, Kerala's revenue from the tourism sector was Rs 40,000 crore. One of the major areas that Covid affected most was tourism. We need as much generous support as we can. The tourism sector in Kerala has endless possibilities. There is no doubt that if utilized properly, it will be of great benefit to the economy of Kerala.