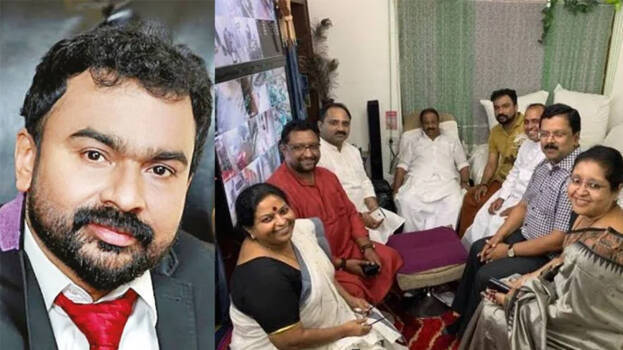 KOZHIKODE: "Twenty people including me jointly gave a loan of Rs 10 crore to Monson Mavunkal. Of this, Rs 2 crore is mine. My friends believed my word and gave him money,' said Yaqoob Purayil, an expatriate businessman from Kodiyathoor, victim of the planned scam.
Yaqoob has a construction business in Dubai and Qatar. Monson received huge money after convincing his high-level connections as well. He became suspicious when he did not get the money even after three years. Went to his house several times but it was of no use. The complaint was directly handed over to the chief minister as he was aware of Monson's closeness with top officials. I am more concerned about my friends who gave money listening to my words.
Yaqoob said that he met Monson through his friend Anoop four years ago. Monson convinced him that he has to get Rs 2.62 lakh crore from abroad in connection with the sale of rare antiques. He said that money has been withheld by central agencies and if Rs 2 crore is obtained would be able to conduct the case. He promised to give an interest free loan of Rs 50 crore if the money is obtained.
When reached his house later, all doubts changed. After seeing his house and the collection of antiques, believed that he was a millionaire. The money was first handed over at his house.
He asked for money again for further proceedings of the case. I had no money at that time and so collected Rs 8 crore from many and gave him.
I have met congress leader K Sudhakaran at Monson's house. Had also meet former chief secretary Jiji Thomson, former DGP, other top IAS, IPS officers and many others. Monson had also shown a video of the moments sharing his friendship with Sudhakaran.