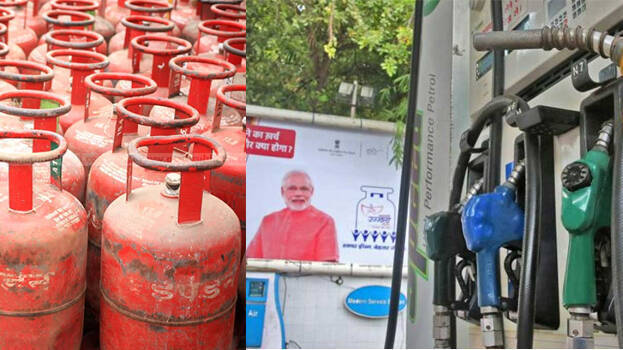 THIRUVANANTHAPURAM: The government said the inclusion of petroleum products in the Goods and Services Tax (GST) will reduce prices. The government claimed that petrol will cost only less than Rs 80 per litre. However, the frequent increase in the price of cooking gas despite being included in the GST raises doubts as to whether this claim is true. The GST on cooking gas is now 5%. However, this year the price of domestic cylinder was hiked by Rs 205.50 paise per cylinder. The price was hiked by Rs 15 per cylinder today. With this, the price of a 14.2 kg cylinder in Kochi is Rs 906.50 paise. There was a hike of Rs 409 for commercial cylinder this year.

Some point that the increase in LPG prices is proof that petrol and diesel are not of great benefit even under GST. They also say that the reduction in prices will become a reality only if the central government foregoes the huge amount collected as cess on petrol and diesel. Rs 28 is collected as cess for diesel and Rs 26 for petrol. Apart from this, they are collecting another Rs 4 as agriculture cess. This is the main reason for the increase in petrol and diesel prices.
Oil companies are increasing petrol and diesel prices in line with rising international oil prices. However, companies are reluctant to pass on the benefits to consumers when prices fall. Petrol and diesel prices have gone up even today. Petrol price was hiked by 30 paise and diesel by 37 paise. With this, a litre of petrol in Thiruvananthapuram will cost Rs 105.18 paise and diesel Rs 98.35 paise. Oil companies began to raise petrol and diesel prices more frequently after a short gap. Inflation has been a real nightmare for low-income people in the wake of the Covid expansion.