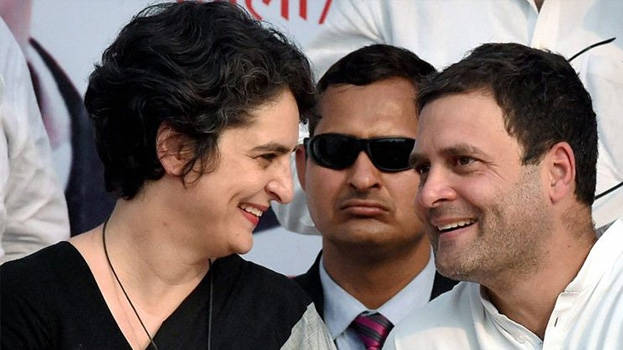 KOZHIKODE: Congress president Rahul Gandhi will reach Kerala on Wednesday to file his nomination papers in Wayanad on Thursday. He will reach Kozhikode on Wednesday at around 7 pm along with Sister Priyanka Gandhi.
Rahul will have a closed-door meeting with the party's senior leaders and UDF's coalition partners.
A bevy of leaders including KPCC president Mullappally Ramachandran, AICC general secretaries Oommen Chandy, KC Venugopal Mukul Wasnik (in charge of Kerala), Opposition leader Ramesh Chennithala, Muslim League leader PK Kunhalikutty, DCC presidents T Siddique (Kozhikode) and I C Balakrishnan (Wayanad) will accompany him. The final list will be out only after NSG clearance.
The itinerary of the siblings are also not finalized.
Rahull and Priyanka will be reaching here from Guwahati after attending election campaigns in Assam. He will land in a chopper at West hill Vikram maidan under the Defence ministry in Kozhikode. He will rest in the Kozhikode guest house for the day and next day he will fly to Kalpetta from Vikram maidan. From there he will travel to Collectorate in a road show and will file his nomination paper. After that he will return to Karipur in the helicopter.