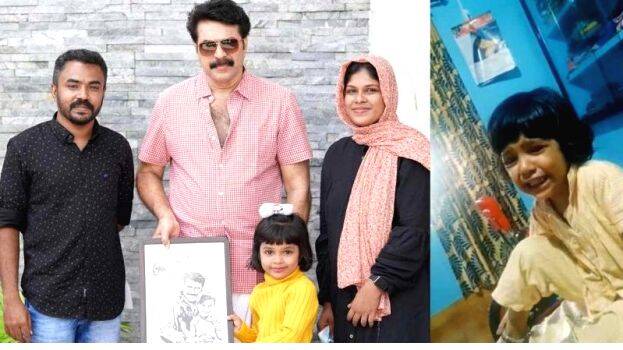 PERINTHALMANNA: Peeli, who went viral on social media after crying out that Mammootty did not call her on his birthday, has finally realized her dream.
Peel and her family met Mammootty on Friday at the location of a movie in Kochi's Kakkanad. When asked if she is happy now, Peeli replied Mammootty with a happy smile.
Last year, Mammootty had called the child who had cried saying that he didn't call her on his birthday as a video of the same went viral. Mammootty had then promised to meet Dua aka Peeli, the daughter of Hamidali Punnakkadan and Sajla , native of Tirurkadu, in person after Covid.
Peelyi is an LKG student at St. Teresa's School, Puthanangadi. Mammootty had sent cake and clothes as gifts for Peeli's last two birthdays. Hamidali is an office bearer of the Mammootty Fans Association.
Peeli's video went viral on September 8, 2020.