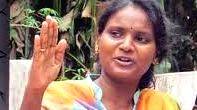 Even before Kerala began to feel the heat of imminent Lok Sabha election, Kerala Kaumudi had come out with an editorial which said that election campaigns should have a sense of decency and dignity.
But, since parties and leaders are of different kinds, it is usual to hear bad things being said about opponents during election campaigns. Keeping this in mind only had the paper done the editorial to say humbly that no comments should be made to bash anybody or degrade their dignity.
Unfortunately, certain constituencies that started 'boiling' even during the submission of nomination paper, have gained attention through bad remarks made by leaders there.
In Alathur Lok Sabha constituency, the sexist comment made against Congress candidate Ramya Haridas by LDF convenor Vijayaraghavan has been a burning issue across the State for the past two days.
The issue could have ended in its initial stage itself, if the LDF leader had shown some wisdom then. Instead of that, he tried to pass the buck to media and tried to explain that there was no ill-intention behind his remarks.
Especially, while sitting in a responsible position, a leader should not make comments that will even remotely bring disgrace to a candidate in the opposite side. If such a thing happens, he should be ready to say sorry for it and if he is not ready for that, other leaders in his party should come forward to persuade or force him to apologise for that.
In Ramya's case, such an action will not affect the pride or reputation of the LDF. The fact that the LDF convenor humiliated womanhood will not be easily erased from the consciousness of society.
The representation of women is very less during Lok Sabha election. In the total 20 Lok Sabha seats in Kerala, only 12 women from all parties contest the election.
Those who speak volumes about women empowerment and need for the women's representation in all sectors, usually will conveniently keep women away during seat sharing process. This neglect can be seen repeated in the current election as well. It is against this backdrop that sexist remarks faced by Alathur woman candidate should be seen, that too, for no mistake of her.
What is expected from campaign venues are healthy and decent words. If leaders think that they can make any comment against a woman candidate, society will not pardon them
Blabbering whatever that comes out of one's mouth will not help him politically. Seasoned and old leaders need not be reminded about such things.