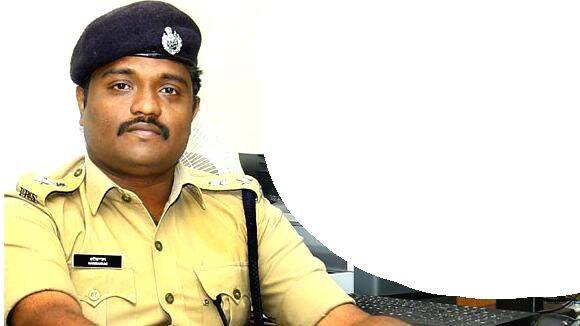 THIRUVANANTHAPURAM: SP S Harishankar's complex investigation into the gap between teeth in the snake's bite is a milestone in the history of police investigation. In the Uthra murder case where there were no eyewitnesses or direct evidence, the investigation combined with scientific and circumstantial evidence is a textbook for IPS trainees. Harishankar, son of KP Sankaradas, a board member of Travancore Devaswom, is a native of Thiruvananthapuram.
Twice being bitten by a snake in the bedroom and Sooraj's unusual behavior at Uthra's funeral made the police suspicious. The first step was to study international journals and understand the nature of snakes. It was realized that a viper wouldn't climb up the stairs and bite a sleeping man, and that the cobra, which hunts only in the evening, would not bite in the middle of the night without provocation.
Pictures of Sooraj holding and taming a snake were found on social media. Cyber ​​experts found Sooraj searched YouTube on how to tame a cobra, while he was outside the ICU of Medical College in Thiruvalla when Uthra was undergoing treatment for snakebite.
When Sooraj said that he was scared to even see snakes, Harishankar showed him a picture of him holding a snake in his hand. Though Sooraj confessed to the crime, scientific evidence was made by forcing a cobra to bite on a piece of chicken tied on to a dummy. DySP A Ashok also made name as a good detective.
Scientific evidence
# The cobra's bite has an average distance of 1.7 cm between the teeth. It can be up to 6 cm long and up to 2 cm wide. The distance between the two bites on Uthra's body was 2.3 cm and 2.8 cm. Dummy experiment found that this was by force.
# Only when provoked, the cobra bites with venom. The first step is intimidation and bite without poisoning. It was proved that it wouldn't bite a sleeping person without provocation.
# The jar where the cobra was kept was found and DNA was collected from its remains. The snake's body was autopsied and DNA collected. The two proved to be one and the same.
Learned failure
Learned how the accused escaped in two similar cases in Nagpur and Pune. Evidence was available that the snake had been bought and that the deceased and the killer were together. But the court couldn't be convinced that the snake was forced to bite. To overcome this, the evidence was made through a dummy experiment.