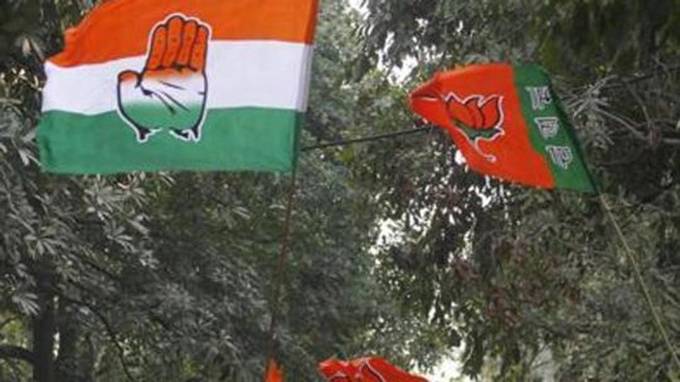 The pace of money flow is increasing and this windfall of mostly unaccounted money can be seen in any Lok Sabha constituency.
Though Rs 70 lakh is the cut off limit for spending money for election campaign by a candidate, the amount spent is several times bigger than this.
According to the rules, account details of money spent should be submitted before the Election Commission.
Electoral officers have been appointed in all constituencies to check the accounts but this arrangement has been insufficient to rein in the campaign extravaganza.
Each party has been lavishing money in the name of election campaign. Money is not only used for jazzing up campaigns but also for luring voters by giving them money.
Intensifying vehicle searches have brought to light attempts made by politicians to transport crores of money for campaign purpose. They are tempted to use all tricks in their bags to get voters on their side. A recent incident of election officers seizing Rs 1.8 crore from two cars in the motorcade of Arunachal chief minister is a proof for this.
By now itself, the Election Commission has seized crores of money mobilised for campaign purpose. Only the Election Commission insists that the election should be free and fair while main political parties go to any extent to win the election.
It should be noted that despite restrictions, prospective MPs get enough cash to spend lavishly for their campaign. In reality, the corruption source begins through election. Those who donate whopping amounts of money for election expense do it not simply out of generosity but with ulterior motives.
Donations made unconditionally will be very less. Donators extend a helping hand to a candidate after clearly jotting down in their mind the favours that should be extracted from him once he reaches the Parliament. Once he or she reaches the Parliament, the means to retain that post automatically comes to him. That is the character of democracy. The tough face exhibited by of 5 or 6 time MPs, when they are asked to give up their post and after that their readiness to spurn even the party that nurtured them show the value of the post.
One of the ways for making election corruption-free is that the government should completely take over the election expense.
The hullabaloo that is going on now in the country in the name of election campaign should be restricted. The relevance of demonstrative campaigns should have come down since the literacy has increased and broadcasting/telecommunication facilities have gained popularity.
When Rs 70 lakh was tagged as the cut off limit, its source is not fairly evaluated. This is the truth. It should not be forgotten that there are also candidates who spend Rs 70 crore in the place of Rs 70 lakh.
The current electioneering system will only aid growth of corruption in the public domain.