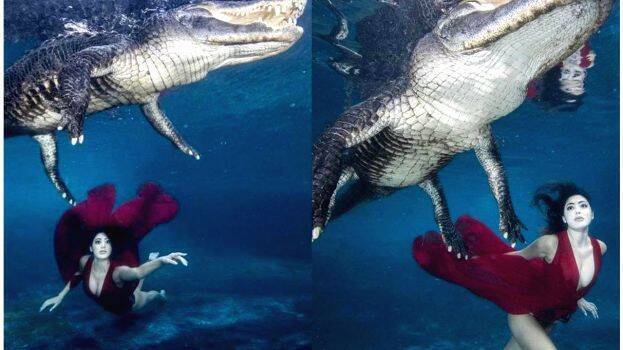 Parvati Milton made her debut opposite Mohanlal in the Rafi Mecartin movie Hallo. This is her only movie in Malayalam. The star is well known to Malayalis through several advertisements. Parvati, who later starred in some Telugu films, has not featured in movies after her marriage in 2013.
Although she is not active in her acting career, Parvati is an active presence on social media. She likes to post adventurous pictures in Instagram.
Now, Parvati has shocked her follower through her deep-sea picture with alligators. "May your joys be as deep as the ocean", she captioned the pictures. She also says that her happy place is to be with nature and animals and asked her followers to comment their happy place.
View this post on Instagram A post shared by Parvati Mary Melton (@parvatim)
View this post on Instagram A post shared by Parvati Mary Melton (@parvatim)