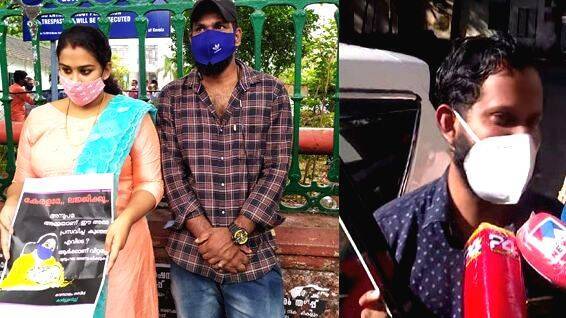 THIRUVANANTHAPURAM: Child Welfare general secretary Shiju Khan was summoned by the director of Women and Child Development in connection with the adoption of Anupama's child. The action was taken as part of the investigation directed by minister Veena George. Shiju Khan told reporters that he was summoned as per official procedures and that he had given a clear answer to the director's questions.
Meanwhile, six people have applied for anticipatory bail in connection with the case of child adoption. Six people, including Anupama's father Jayachandran, mother Smitha James, relative and former corporation councillor Anil Kumar, and Ramesan, who helped Jayachandran, have applied for bail. Thiruvananthapuram district court will consider the bail application on Thursday.
Anupama had gone on a hunger strike before the Secretariat yesterday to get her child back. The government took action in favour of Anupama before the hunger strike ended at 5 pm. It submitted a petition at the Vanchiyoor Family Court seeking to annul the adoption procedures of the missing child of Anupama.