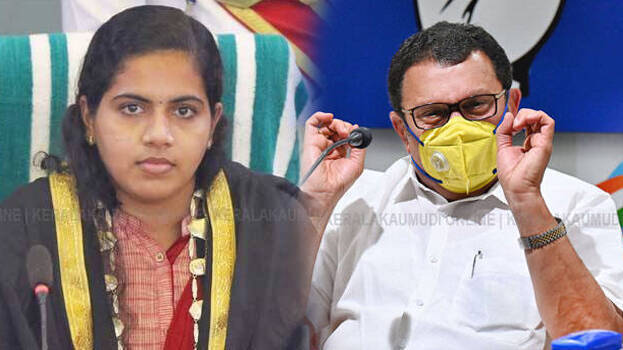 THIRUVANANTHAPURAM: K Muraleedharan MP regretted for his remarks against Mayor Arya Rajendran in a protest staged by the UDF against tax fraud in the corporation. Murali said he is firm in his statement asserting that the mayor's behaviour is immature. However, Murali said he regrets if his statement had mentally disturbed her.
The mayor had lodged a complaint with the police alleging that Muraleedharan had made sleazy remarks insulting womanhood and had deliberately defamed her in the society. The police have decided to seek legal advice in filing a case against Muraleedharan.
In his speech delivered during the protest, he said although the mayor is beautiful what comes out of her mouth are words which are horrible than the Bharani' songs".