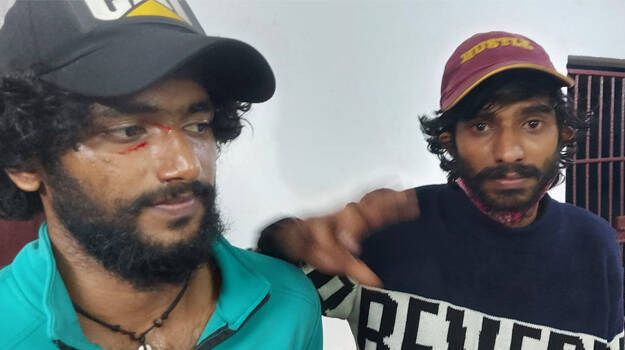 KOLLAM: A female visual media journalist and her husband, a railway official, were attacked in the train. The railway police arrested two youths for insulting the female journalist. The two held have been identified as K Ajal (23) of Puthiyara and Athul (23) of Chevayur in Kozhikode.
The incident happened Tuesday evening in the Malabar Express when the train left the capital city. The accused, students of a private institution in Thiruvananthapuram, were on their way to Kozhikode. The youths misbehaved with the journalist when the train reached Chirayankeezhu. They tried to manhandle her when she questioned their act.
She immediately called her husband, who was in Chirayankeezhu station, and informed him. He reached there and when questioned the youths, they attacked him also. On being informed, the railway police rushed to the spot and arrested the youths by force. They attacked them also. Their arrest was recorded when the train reached Kollam Station.