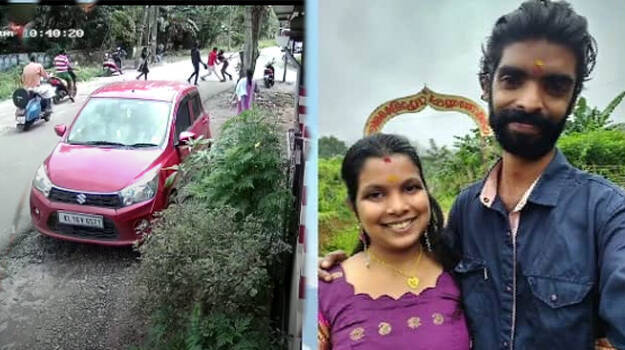 THIRUVANANTHAPURAM: A youth was brutally attacked in the capital city for inter-caste marriage. There was an attempt to murder him also. Mithun Krishna, a native of Anathalavattom in Thiruvananthapuram was brutally attacked by his wife Deepthi's brother Dhanish.
The murder attempt was on October 31. He sustained neck and spinal injuries. He is presently undergoing treatment at Thiruvananthapuram Medical College.
Mithun and Deepthi were in love but their families were against the marriage. Despite disapproval from both sides, the two got married on October 29. The couple was summoned to the station following a complaint from the families. The case was settled in the station after Deepthi said that she wants go to with her husband.
Dhanish later came to meet them. He took them to the church saying that he would talk to his family and get them married. He also asked Mithun not to change his caste. Dhanish then asked Mithun to leave his sister and go, but he did not comply with the request.
Dhanish then told his sister that Mithun is not financially sound and don't have a house of his own. He told his sister that he would give money to Mithun and avoid him. However, she said that she wants to go with her husband.
Dhanish is a doctor in Ernakulam. Deepthi said they went with Dhanish after he asked me to meet my mother. When we reached near our house, he stopped the vehicle and then beat Mithun brutally after a heated argument.
Deepthi said she was also beaten when she tried to stop Dhanish from assaulting Mithun. A complaint has been lodged against her brother at the Chirayankeezhu police station. Her complaint said the murder attempt was because she married someone from a different caste. Her complaint also said that her brother insulted them in the name of caste also.