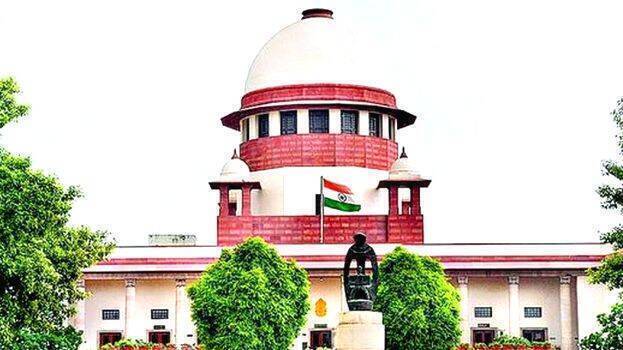 NEW DELHI: The centre has sent a letter to Kerala as per the directive of Tamil Nadu. The centre's letter has approved Tamil Nadu's claim that the baby and earth dams should be strengthened. The letter also said that repairs should be done on the approach road. Literally, the centre's letter is in favour of Tamil Nadu demanding implementation of the directions mentioned in the order frozen in Kerala. The central water joint secretary sent a letter to the state dismissing Kerala's arguments on the matter which is before the Supreme Court. The information was released by a private channel.
Meantime, Kerala has reiterated their stand in the Supreme Court in Mullaperiyar. Kerala has informed the Supreme Court that the only permanent solution to the Mullaperiyar issue is to build a new dam and to reconsider the rule curve set by Tamil Nadu to raise the water level in the dam to 142 feet. The Tamil Nadu Water Resources Minister had yesterday said that the water level in the Mullaperiyar Dam would be raised by strengthening the baby dam. Kerala clarified their stand in the affidavit submitted in the Supreme Court.
In his affidavit to the Supreme Court, petitioner Joe Joseph sought not to accept the report of the supervisory committee that the water level of the Mullaperiyar Dam should not be changed. The petitioner informed the apex court that strict action should be taken against the officials who compromised the safety of the dam and played with the lives of the people and that the operation of the dam did not comply with proper safety norms. The state government will soon file an affidavit in the Supreme Court on the report of the supervisory committee. The Supreme Court is scheduled to consider the case on November 11.

The government sought legal advice on whether the tree felling order in Mullaperiyar could be revoked. Action will be taken against the officers only after getting the legal advice of the Advocate General. Meantime, it was found that Kerala and Tamil Nadu officials had conducted a joint inspection before granting permission to fell trees in Mullaperiyar. The forest minister had given a note to the Speaker to correct his statement that an official head inspection had not taken place.