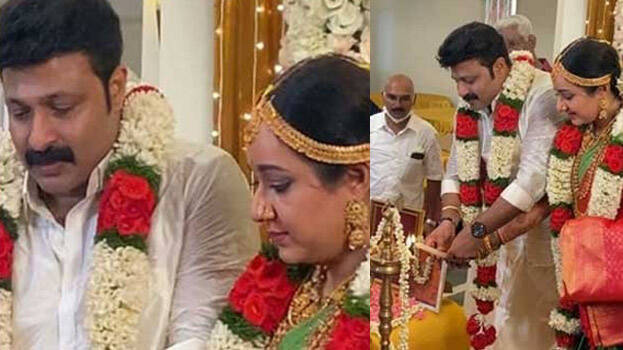 Actors Chandra Lakshman and Tosh Christy have got married. The function was held at a private resort in Kochi. Only their close relatives and friends attended the function.
The two fell in love while acting in a serial. The actress had mentioned earlier that the marriage was fixed by her parents.
They both liked after talking to each other. He is a good man. A person who is able to carry everyone with joy. That's what attracted me. Chandra Laxman had earlier said in an interview.
It was an interfaith weeding. The wedding included special customs from both religions-Iyer and a Christian wedding.