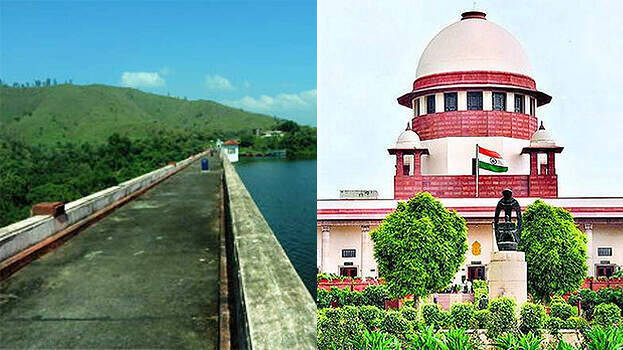 NEW DELHI: The Supreme Court will not hear the Mullaperiyar case on Thursday. The case was adjourned to the 13th. The court had earlier decided to consider the case on Thursday afternoon.
The Supreme Court had issued an interim order that the water level in the Mullaperiyar Dam can be up to 139.05 feet. Meanwhile, Kerala issued an order to cut down trees near the Baby Dam and withdrew it following the controversy. The government has cancelled the tree axing order in Mullaperiyar on Wednesday. The decision was taken at the cabinet meeting. The forest department had given permission to Tamil Nadu to cut down 15 trees. The government had earlier frozen the order and decided to cancel it in the wake of strong protests.
Wildlife warden Bennichan Thomas, who issued the controversial order, has also been suspended pending further investigation. The action was taken without the knowledge of the Chief Minister and the Forest Minister. The move follows a government assessment that there was a fallout at the official level on the issue.