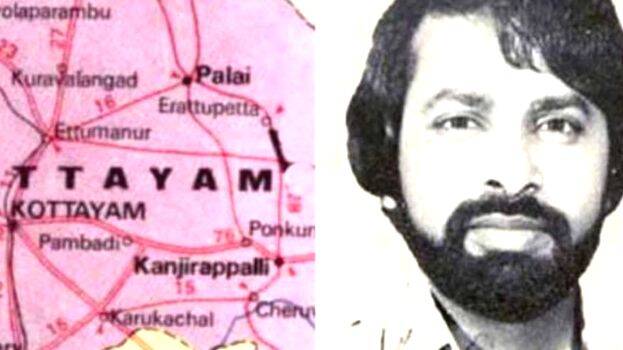 A crime branch team of Kerala police reached Navjeevan headquarters in Arpookkara in Kottayam on Saturday after a social media rumour started spreading. The rumour said that notorious criminal Sukumara Kurup, wanted by Kerala police for decades, is in Kottayam and he is undergoing some treatment there. The team started off after coming to know about this and to find out the truth.
Actually it was an inmate, who moved to Navjeevan from Lucknow in 2017. He had said that he was a native of Adoor and was an employee of the Air Force. Soon after this, the rumour spread that the person is Sukumara Kurup.
But examination by the officers revealed that the person is not Sukumara Kurup. Even at the first glance, the police realised that he was not Sukumara Kurup. The police found that Sukumara Kurup was 172 cm tall and the person is only 162 cm tall.
Sukumara Kurup, the main accused in the Chacko murder case, has been absconding for the past 36 years. Sukumara Kurup made headlines again after Kurippu, a film based on his life hit the theatres. In 1984, Sukumara Kurup had been accused of killing and charring the body of a film distributor named Chacko with the intention of swindling Rs 8 lakh insurance money from a company the latter was working in the Gulf.
Meanwhile, former DGP Alexander Jacob revealed that Sukumara Kurup was once summoned to the police station and he was nearly caught. He was speaking to a news channel.
"At that time, Sukumara Kurup had his hair cut off and the scar on his face had been removed using plastic surgery. He was at the police station for three or four hours. But he was released because there was no clear evidence to identify the man. This is a big mistake on the part of the police," he said.
The Pure Identification Technique was not available with the police at that time. If it were now the person would be caught. Now you can send the figure print to Thiruvananthapuram in five minutes and get it identified. Back then, there was no technology to send fingerprints through computers. Those days, it would take four to five days to identify the fingerprints. Only three days after he was let off, we came to know that the person who had come to the police station was Sukumara Kurup, Mr Alexander Jacob explained.