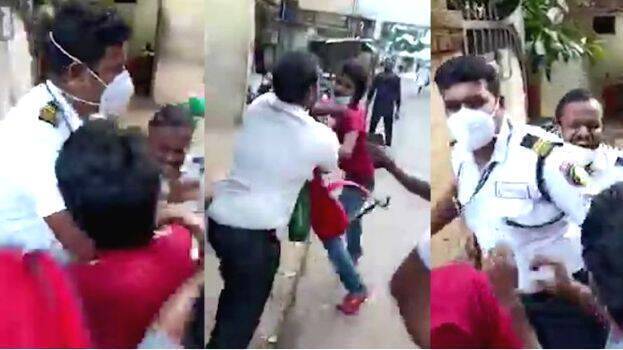 THIRUVANANTHAPURAM: Three security personnel of Thiruvananthapuram Medical College were arrested for assaulting a young man who came as a bystander for his sick grandmother. Arun Dev (28), a resident of Kizhuvillam in Chirayinkeezhu, came to the hospital yesterday as a bystander for his grandmother who was undergoing treatment for suffocation in the 16th ward of the hospital. Arun Dev's grandmother Janammal (75) died today at 11.30 am.
The incident took place at 7 am last day. When Arun Dev was returning to the ward upstairs after receiving porridge brought for grandmother from home, security personnel stopped him at the gate. The security didn't care for the youth's explanation. In the ensuing altercation, Arundev was dragged inside by a security guard named Vishnu as others joined to beat him. After this, Arun Dev lodged a complaint with the Medical College police against three security personnel, including Vishnu. Police had registered a case and started an investigation. This led to the arrest.
It is widely alleged that the lack of CCTV cameras, including in the emergency department, makes it easier for security personnel to commit such atrocities. Despite similar behaviors on the part of security personnel in the past, the authorities have been reluctant to take action.
This is the second incident in a week. Similarly, a complaint was lodged that the daughter of a patient who came for dialysis in the super-specialty block on the 11th was beaten by the security personnel. The daughter came to the Super Specialty Block to help her father, who came from 18th Ward for dialysis, get to bed. But the security personnel of the super-specialty did not let her in. It is alleged that the woman was beaten when she questioned this.