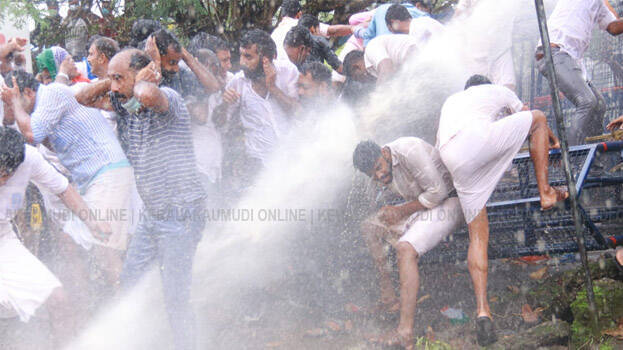 ALUVA: There are strong protests against the police in connection with the suicide of law student Mofiya Parveen. The march staged to the Aluva SP office by the congress activists seeking action against the accused circle inspector Sudheer turned violent.
Protesters tried to knock down the barricade. Stones were hurled at the police. Police used water cannon on the congress activists including Hibi Eden MP.
Meantime, the investigation report of the DySP mentioned serious lapse on the side of the circle inspector in registering a case on the complaint of Mofiya's domestic harassment. The complaint was lodged on October 29. The report said the case was registered on the day she committed suicide. However, the report also said that Sudheer misbehaved with her.