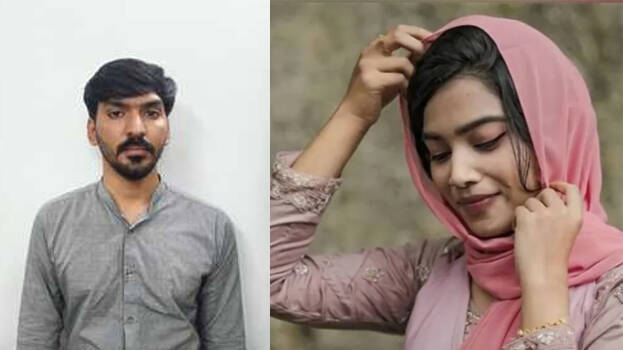 ALUVA: Police' remand report in the suicide case of Mofiya Parvee (21) of Aluva and a law student, is out. The report approves the allegations made by Mofiya's parents against her husband's family.
The remand report stated that Mofia was subjected to severe torture at her husband's house. Her husband and parents made her work like a slave. Her mother-in-law constantly harassed her. Her husband Suhail was addicted to sexual perversions. He had many times injured Mofiya. The report also pointed that her husband's family labelled her as a mental patient.
Suhail's family had demanded Rs 40 lakh as dowry. The report also mentioned that they continued harassment following non-payment of the amount.

Shortly after her death, her classmates had revealed that Mofiya was subjected to severe harassment. Her husband had forced her to tattoo her private parts. Her parents had also alleged that she was brutally tortured.