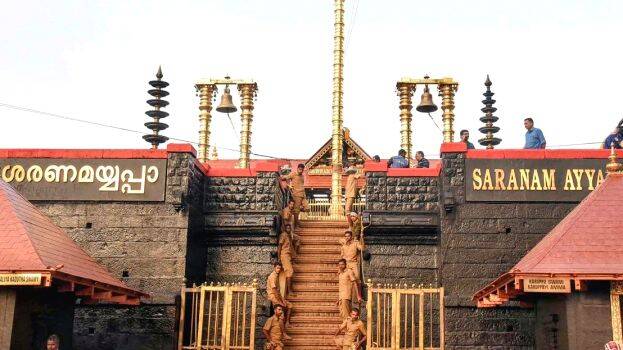 KOCHI: The high court has issued an order banning the head load unions at the pilgrimage sites of Sabarimala, Pampa and Nilakkal. The HC ruled that trade unions have no right to do headload work there. The High Court said that the goods can be unloaded at these places by the Devaswom Board or the contractors. The High Court held that the unions have no right to prevent the loading and unloading of goods and that the police chief should ensure this.
The High Court issued the order on the report of the Sabarimala Special Commissioner. The court asked what is meant by halal in a petition filed by SJK Kumar, general convener of the Sabarimala Karma Samiti, alleging that jaggery previously used to make bread and aravana in Sabarimala had halal certificates. The case will be considered by the court on Thursday.
The number of devotees visiting Sannidhanam daily through the virtual queue has increased to 40,000. Up to 5,000 people are allowed through spot booking. The RTPCR results taken within 72 hours and the Aadhaar card must be submitted. Test for children under the age of five isn't necessary.