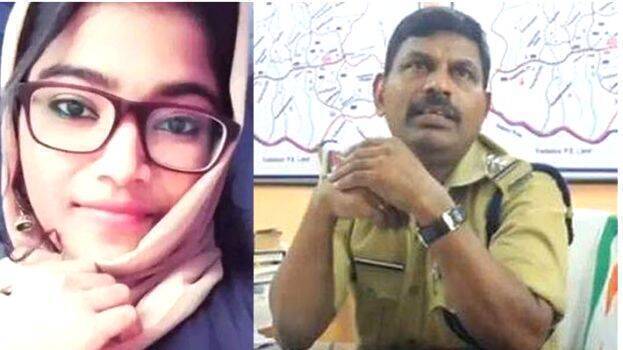 ALUVA: Another complaint has been lodged against C L Sudheer suspended in the suicide of law student Mofiya Parveen following domestic harassment. The complaint is that Liju, a DYFI leader who came to stand bail for somebody, was allegedly beaten.
The incident happened when Sudheer was serving as Anchal circle inspector. It was also alleged that when the issue stoked a controversy, Sudheer tried to prove that Liju was drunk. Sudheer, Aluva circle inspector, was suspended from service yesterday. Mofiya's suicide note levelled allegation against Sudheer.
Meantime, the court will consider today the plea seeking custody of the accused in in the case. Mofiya's husband Suhail and his parents are the accused in the case. The police have sought the custody of the three for three days from Monday. The bail plea of the three accused are also under the consideration of the court. The investigating team will also register the statement of her friends.