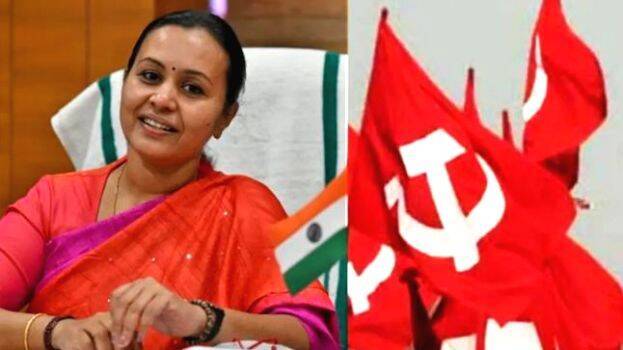 PATHANAMTHITTA: CPM district secretary KP Udayabhanu said that there are rogues within the party in Pathanamthitta. The criticism came while replying to the discussions at the Pathanamthitta Area Conference. Udayabhanu said that the rogues will not see the next assembly and the party knows how to correct them.
The district secretary's critique was based on an organizational report which included a reference to some people in the party who were not interested in Minister Veena George's victory, and the complaints and criticisms leveled against Veena George in the public debate, and the media coverage of these issues. "The character assassination of Veena George began in 2016. Those who tried to defeat her in 2016 and 2021 are those with parliamentary ambitions. They are rogues. The party knows how to correct them. And it will", he said.
Veena George, who was sworn in as an MLA and later as a minister, was criticized by some members at an area conference on Saturday for taking oath in the name of God. Among the party members, only Veena George was granted such a waiver and there were talks that it would raise questions. "No one in the party is against believers. The party has no objection to doing things according to their faith", Udayabhanu said.