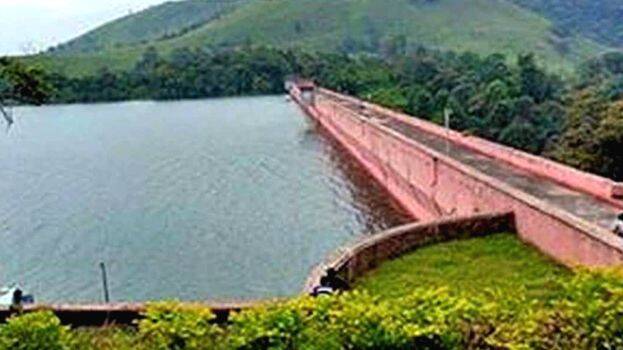 KUMALI: The flow of water to the Vaigai Dam through the Tamil Nadu tunnel was stopped for several hours as part of raising the water level in the Mullaperiyar Dam to the maximum allowed storage capacity of 142 feet.
The water discharge was completely cut off yesterday afternoon following the weakening of rains in the catchment area. With this, the water level reached 141.85 feet. At seven o'clock at night, TN began to carry 900 cubic feet of water per second. An average of 140.66 cubic feet of water per second flows out through the open number three shutter. The dam receives an average of 1779.11 cubic feet of water per second. If it rains at night when the water level is high, the shutters may need to be opened en masse. It is feared that this will lead to massive flooding and damage along the Periyar coast.
Moolamattom generator started working
The fault of generator number one of Moolamattom underground hydropower plant has been fixed. With this, the production was increased to the maximum level again. The leak was caused by a fault in the rubber bush of the valve, which weighs more than 70 tons. There is still a risk of malfunction as the generators are running continuously, avoiding even repairs. The water level in the Idukki reservoir dropped slightly to 2400.64 feet yesterday evening.