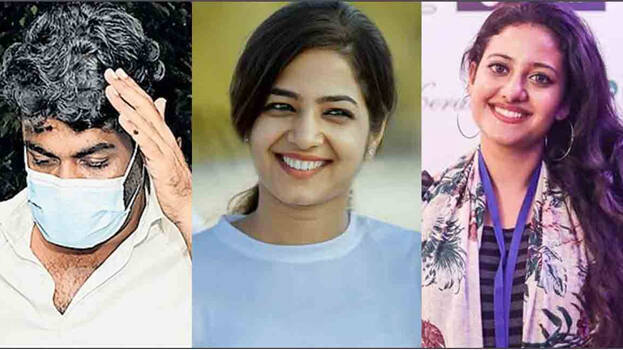 KOCHI: The crime branch has obtained evidence showing that Saiju M Thankachan, the second accused in the models' accidental case, has a good influence with the police. His influence with the police was evident in an Instagram chat with Shabeer, who expressed a desire to attend the D J Party in Kochi. Saiju's reply was that the police are not a problem and that they are ours, don't worry. The group including Roy Vayalat, the third accused in the case and owner of Hotel No 18 and Saiju are said to have a good rapport with top police officials. Soon after this, the crime branch got the chats mentioning about their police connection.
Saiju's custody plea filed in court contains the details of his drug dealings and connections. It is being investigated about the police officers who help DJ parties. The details of Shabeer are also collected. Top police authorities said they are examining whether he has any connection with drug dealings.
The crime branch has found that Saiju addicted to drugs, has close links with the drug mafia. Saiju hands over chemicals, including MDMA, under the name Chemical. Several videos of Saiju using hashish oil have been found. The crime branch said his use of drugs are evident in the chat that Saiju handed over to his friend from Munnar. Saiju in the chat with his friend gave a good description of Chemical. The video taken while he was staying in Goa will be specially investigated. The crime branch found that Roy Vayalat had also attended Saiju's drunken party. The crime branch has found that Saiju had hosted D J Party in top hotels of Kerala.