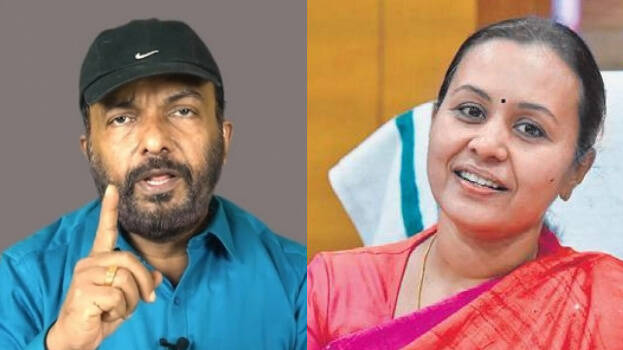 KOCHI: Thrikkakara cyber police have arrested Nandakumar, editor of Crime weekly, for allegedly insulting Health Minister Veena George on social media. The arrest was made on the instructions of the DGP on a complaint by the minister's private secretary. Nandakumar was arrested after being called to the station for questioning.
Preliminary investigation revealed that Nandakumar had intended to insult the modesty of any women, police said. Investigators said Nandakumar had made some very bad remarks against the minister through the online page of Crime Weekly. According to police, Nandakumar made the remarks on Youtube and Facebook in a manner that the health minister is an insult to womanhood.
Last July too, a complaint was lodged with the police against Nandakumar alleging that he had given news against Pariyaram Medical College showing it in a bad light. Following this, the police conducted an inspection at the Kochi office of Crime Weekly.