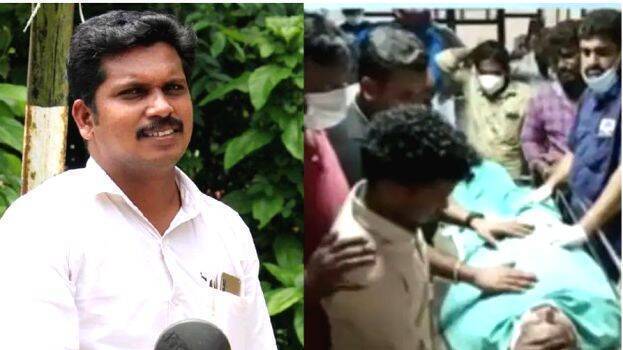 THIRUVALLA: The accused in the murder case of CPM local secretary PB Sandeep Kumar in Peringara are BJP activists, according to a police FIR. The FIR also alleges personal animosity behind the murder. The accused, who were produced in court, were remanded. According to the accused, previous animosity against Sandeep was the reason for the murder.
Peringara local committee secretary Sandeep was killed by a gang in Mepral around 8 pm last night. Sandeep sustained multiple stab wounds to the neck and chest. The group on a bike took Sandeep to a field and stabbed him with deadly weapons. The assailants fled the scene immediately after the locals arrived, but four people were arrested during the night. Today, after nabbing the fifth accused, all the accused in the case were arrested. The accused in the case are Jishnu Raghu, Nandu, Pramod, Mohammad Faisal and Abhi.
Three of them were nabbed from Karuvatta in Alappuzha during a search focused on mobile phones. Another accused Mohammad Faisal, a native of Kannur, was arrested from a rented room in Kuttur. Abhi was arrested from Edathwa. The main accused Jishnu Raghu is the former president of Yuva Morcha Peringara Panchayat Committee.