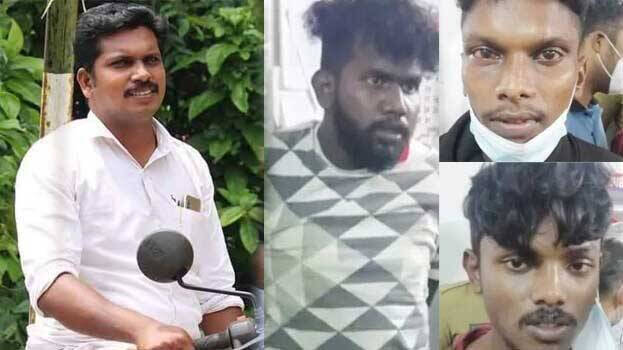 THIRUVALLA: The audio suspected to be that of the accused in the murder of Peringara CPM local secretary P B Sandeep Kumar, will be sent for a scientific examination. If the sound is proved to be that of Vishnu Kumar, the fifth accused, it will be one of the main evidences in the case.
The audio may be evidence of confession, partner in crime, motivation to commit a crime and criminal mentality. The phone conversation believed to be that of Vishnu Kumar surfaced two days back. The audio said that he hacked Sandeep on his neck and that there were issues between Sandeep and Jishnu.
Meantime, the Thiruvalla first class magistrate court will consider the custody plea of the accused today. Jishnu (23) of Thiruvalla Peringara, Pramod (23) of Changanassery Payipad, Nandu (24) of Thiruvalla Kavumbhagam, Faisal (22) of Kannur Cherupuzha and Vishnu Kumar alias Abhi (25) of Vengal are the accused in the case.