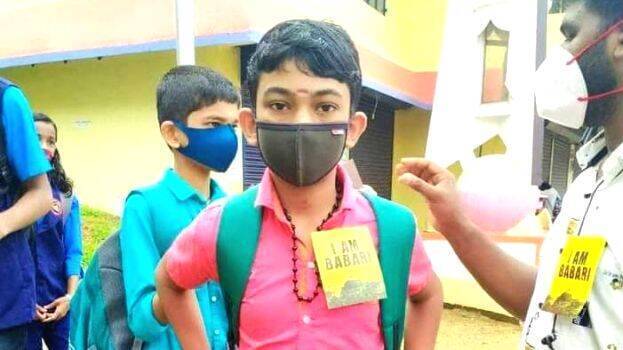 MALLAPPALLY: A controversy erupted on Monday after a number of students were stopped in front of a school in Pathanamthitta and made to wear badges carrying the slogan 'I am Babri'. The incident took place at St George High School at Kottangal on Monday morning. A native of Chungappara also posted pictures of it on Facebook.

Perumpetty police have registered a case against Muneeb, Ibn Naseer and two other identifiable persons in connection with the incident. The case has been registered for attempting to incite religious hatred and destroy religious harmony. Headmaster Jose Mathew said he came to know about the incident only when the children arrived at the school wearing the badge. The parents of the students and BJP Ranni Mandalam vice president Suresh K Pillai have lodged a complaint.

BJP state president K Surendran said that it was unfortunate that the police did not take stern action in the incident.
National Commission for Protection of Child Rights intervenes
The National Commission for Protection of Child Rights has sought a report from the Pathanamthitta police chief R Nishanthini on the allegations that students were made to wear badges by Popular Front activists. Commission chairperson Priyank Kanungo took the action following a complaint lodged by BJP national executive committee member PK Krishnadas.