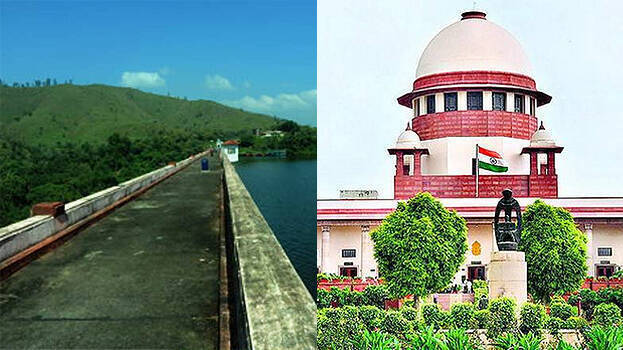 NEW DELHI: Tamil Nadu has informed the Supreme Court that it had duly informed Kerala before it opened the Mullaperiyar dam at night. In reply to a petition filed by Kerala in the Supreme Court, Tamil Nadu denied all the allegations made by Kerala.
According to Tamil Nadu, the dam was not opened without any warning. Kerala was duly informed before the dam was opened. The authorities decided to open the dam after looking into the volume of water in the dam. Tamil Nadu also asked the apex court to reject Kerala's demand for a joint committee in Mullaperiyar.
Tamil Nadu pointed out that a joint committee was not required as there was a supervisory committee, its sub-committee and a disaster management committee to supervise the dam. The case will be considered by the bench presided by Justice AM Khanvilkar on Wednesday.