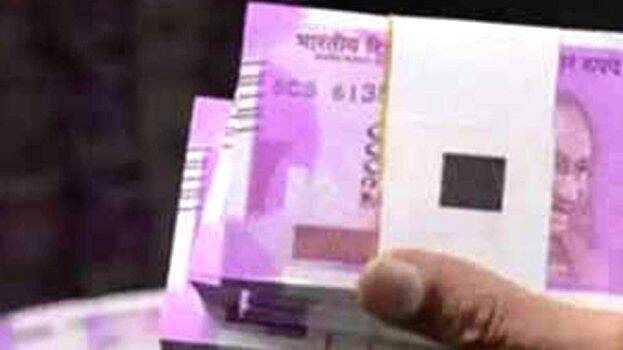 The news that the vigilance team had trapped a pollution control board engineer who demanded a bribe from the person who runs the tire rethreading company did not arouse any particular curiosity on the first day. A search in his flat on Thursday revealed lakhs of rupees in banknotes hidden in a pot and pressure cooker, shocking the investigators. The counterfeit goods were found hidden not only in cupboards and tables but also in kitchen utensils. The official, who did not have much time to retire, asked for Rs 25,000 to renew the license of a tire rethreading company. It is said that Rs 1 lakh was once demanded by his predecessor.
This is just a small example of how pollution control has been implemented in the country. At a time when the government is declaring that there are no restrictions on starting and maintaining a venture, small firms have to pay huge bribes to renew their licenses. The reason why an official demands a bribe for something that can be paid immediately after paying a fixed fee is because of the procedural red-tapism created by the government. Unnecessary obstructions and restrictions create an opportunity for the authorities to extort large sums of money. The Pollution Control Board, the Village Office and the Motor Vehicle department are notorious institutions for bribery. Those who receive a decent wage and numerous benefits are occasionally caught red-handed while taking bribe from the public. Bribe-takers are only caught when those who insist on paying bribes come forward with courage. The majority want to meet their needs by paying bribes.
This social evil can be controlled only if those who delay government services by demanding bribes are found and severely punished. The vigilance team inspected the flat of the environment engineer at the Kottayam Pollution Control Board office, who was arrested in a bribery case, and had to bring a machine to count the notes seized from there. In addition to the currency, there have also been indications of illicit savings.
The Pollution Control Board, like the check posts and the building division of the local government, has to look into the rules and regulations that may have made officials bribe takers. Restrictions that hinder the establishment and operation of institutions should be eased. It is not too long since the person who tried to start a motor vehicle workshop committed suicide for not getting permission to do so.
Recently, Kitex had to relocate its new manufacturing units to Telangana due to undue interference from officials and politicians. There are many cases of bribery in village offices. No one knows what the retribution will be for those who are caught. Many escape when the cases go on for years. If those caught in a bribery case with clear evidence are in a position to be punished without delay, it will be a warning to others. Measures should also be taken to remove the unnecessary provision of fertilizers and water for bribes.